Eirta is a "FREE" Logistics System offers to Global Freight Forwarders. A real "Logistics Web System" is the key by 3PLs to be able to offer services in conformity with the global standard.
With Eirta, your offices, affliates, agents, customers, and vendors will be immediately linked up in one channel. Sharing the equal and real-time shipment information; jointly handling the shipment transportation seamlessly. Eirta will be the solid and core competitiveness of your business.
Eirta is an all-in-one system that allows worldwide forwarders to enhance cargo services while without having to pay endless effort to grasp the ever-changing information technology, and bear the rather high cost to deploy. All the contents and functions of this site are 100% free for Eirta users.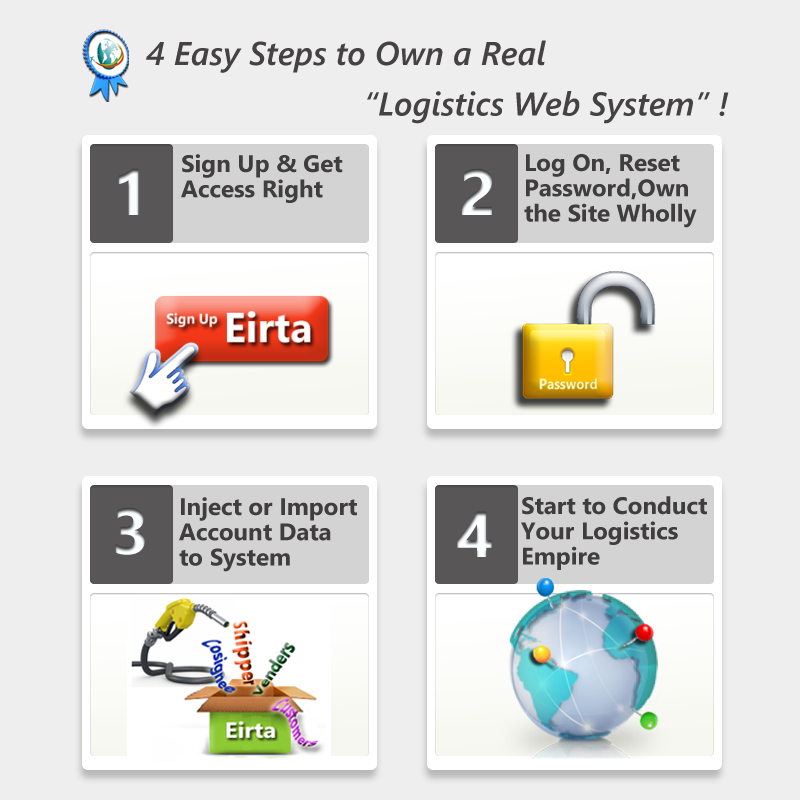 Though "FREE", the functions are not basic, In fact, the processes included are the full lifecycle of cargo transportation. Such as
Air and Ocean Freight Operation in One Site.
From Cargo Booking Until Cargo Delivery
Bill of Lading, Documents, Reports, Mail Alert...Issue On Line
EDI, Data Exchange, Cargo Security Filing with Third Parties
Cargo Tracking for Customers
Full Accounting Processing
Real-Time Business Intelligence for the Managements to Monitor the Business and Decision Making
Check out the Full Functions List now!